Augusta University Teachers Club awarded five $ 2,000 scholarships to students from each of the university's health sciences colleges. Exceptional candidates are chosen based on three criteria: financial need, academic promise, and service to others.
This year, the Faculty Club scholarship committee implemented a double-blind scoring process to limit bias and, as Last year, the selection process took place virtually.
The winners are:
Emma Vukovich, College of Paramedical Sciences,
Physician Assistant Program
"As a young single woman who started AP school a year after graduating from undergraduate degree, I had neither the time nor the means to accumulate enough savings to pay for tuition. Vukovich said. "This scholarship relieves me of a huge financial burden."
After graduating from the Physician Assistant Program, Vukovich aspires to work in Cardiology, Obstetrics / Gynecology or Family Medicine. She also hopes to participate in mission trips or clinics, both at home and abroad, that reach under-served and uninsured patients.
Anne Munson, College of Nursing,
Doctoral Program in Nursing Practice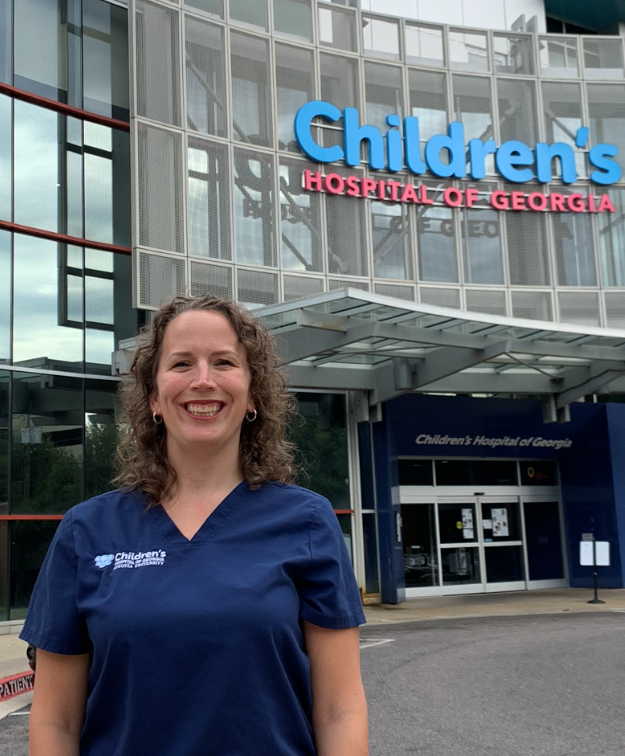 "As a single mother with three minor children still at home, my time and disposable income is limited; I was initially reluctant to launch the DNP program for financial reasons, "said Munson.
"After completing three semesters in the DNP program, I used up my savings and had to take on additional student debt. Thanks to this scholarship, I am able to continue my studies and my debt will not be so heavy. "
After completing the DNP program, Munson plans to continue working at the Georgia Children's Hospital and obtain certification in psychiatric mental health and palliative care.
Ali MacDonald, Georgia Dental College,
Doctoral program in dentistry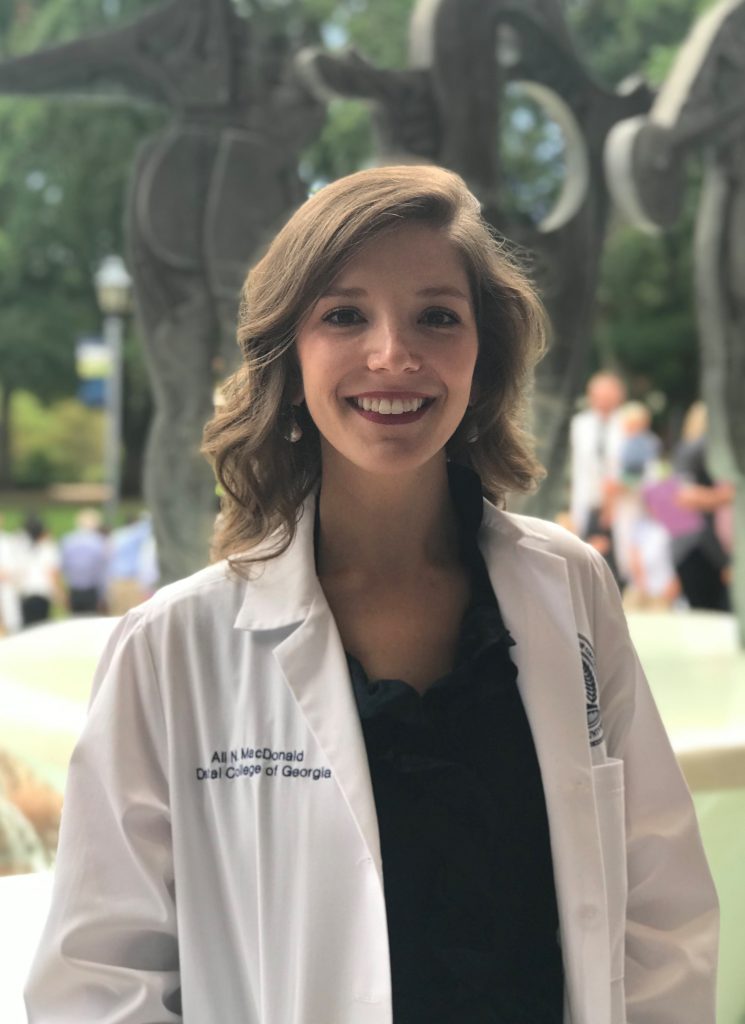 "I have been responsible for funding my education since I entered my undergraduate institution, and it has been stressful to say the least," said MacDonald.
"This scholarship will help me continue my journey to become a dentist with less financial stress and more focus on caring for my patients."
After graduating from DMD, MacDonald plans to find a job at a federally qualified health clinic to work with underserved, low-income and under-represented patients.
Aleena Bubb, Georgia Faculty of Medicine,
Doctor of Medicine Program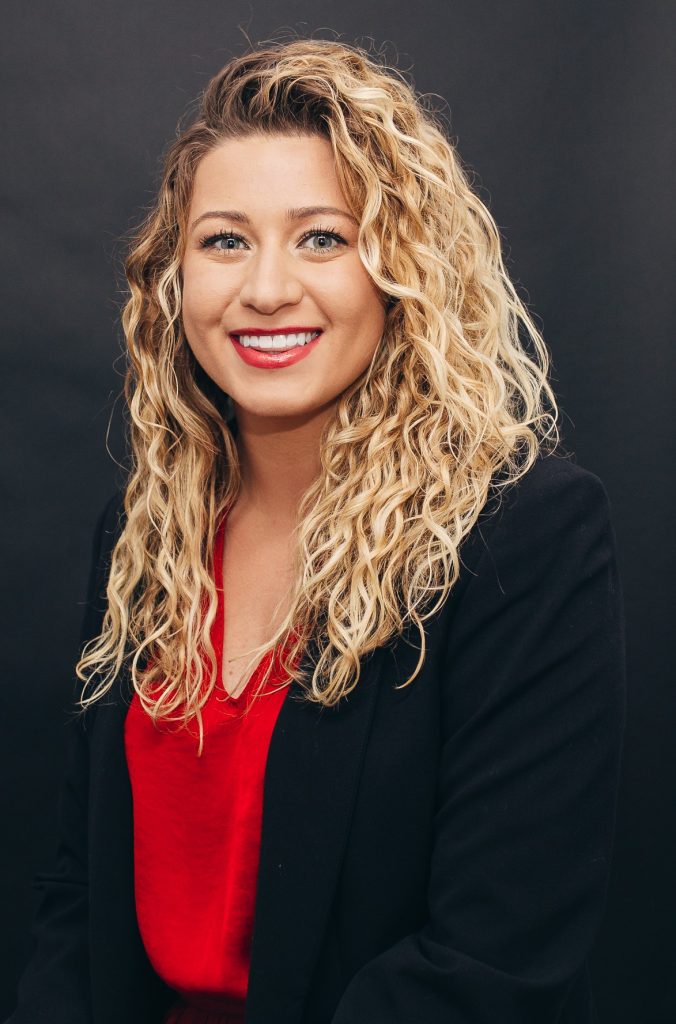 "These funds enabled me to attend the 2021 American Society of Anesthesiology conference in San Diego," Bubb said.
At the conference, she presented a case and heard lectures on perioperative care, research, health care administration and public policy.
After graduation, Bubb plans to major in pediatric anesthesiology and earn a master's degree in public health.
Rebekah Robinson, Graduate School,
MD / PhD program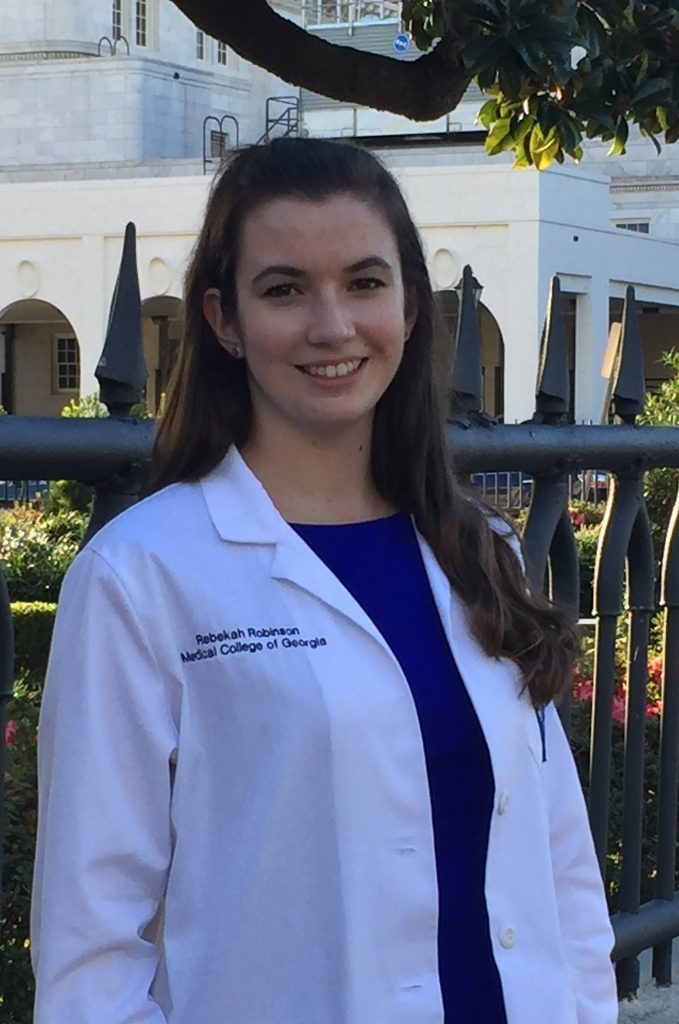 "I am currently in my fourth year of diploma training in the doctoral program in genomic medicine, and my research is focused on trying a new treatment for diabetic retinopathy, "said Robinson.
"As I progress in my education and career, I hope to continue working in the field of vision science and to conduct research that will have a direct impact on patient care as a physician- searcher. I am currently paying all of my tuition and expenses with my graduate allowance, and this scholarship will be very useful at the start of the new semester.
The chairman of this year's scholarship committee, Josette Kubicki, worked with club members Dr Mike Dugan, Dr Susan Murray, Dr Veena Pannu and Dr Rhucha Samudra to select the winners.
For more than four decades, members of college clubs have raised funds for scholarships through fundraising events, donation campaigns and commemorative gifts. Their efforts paved the way for many students to pursue and pursue careers in healthcare.
The Faculty Club accepts donations at any time of the year. Donate online at AU Faculty Club Scholarship Fund Webpage. For alternative payment options, send an email to the Faculty Club.